When it comes to travel there are many options for transportation. From train rides to hitchhiking, each one offers a different kind of perspective and adventure.
If you are considering a vacation through the majestic landscapes of Cornwall, UK, think about road tripping in a van. This vehicle provides a slower-paced approach to your time exploring the coast and country.
A VW camper van hire provides the perfect combination of travel comfort and leisure for you and your family to enjoy Cornwall in a singular way. This unique mode of transportation will prove to be a one-of-a-kind experience as you stop off at any place that catches your interest.
A roomy VW van provides comfort and classic style as you drive through the lush, green countryside. Stop off at any point along 400 miles of country coastline for irresistible photo ops and impromptu exploratory excursions with the kids.
The opportunity to drive along and visit the sites at your own pace enables tourists to fully enjoy every aspect of their vacation. It also provides the chance to explore at a stress-free pace without crowds of other tourists rushing or ruining the experience.
As you will be driving your own vehicle, you have the choice to bring everything you need for an entire day of outdoor activities. There is plenty of room for picnic supplies, food, beach and sports gear, extra clothes, comfy outdoor seating, and anything else your busy day might include.
Get started by booking one of Cornwall's 125 camping grounds that allow you to set up camp right in the heart of all its beauty. Crystal waters and invigorating, fresh air provide the ideal backdrop for you to reenergize and recoup from the pressures of daily stress.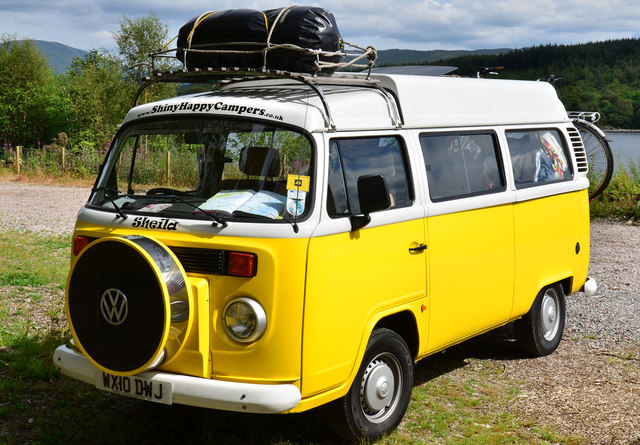 Cornwall is best known for its gorgeous stretches of beach sand and jutted cliffs. More than 300 beaches throughout Cornwall give you the most opportunity for relaxation and leisure.
Load the kids and the family pet into the back seats and drive your van to the sandy shores for an afternoon of picnicking, scuba diving, or fishing. Later on in the day, be sure to come back around for a breathtaking sunset cast against the jagged coastline that only Cornwall does so well.
If you are looking for a bit of history and culture, drive the VW over to one of Cornwall's galleries or museums. Those such as the Falmouth Art Gallery and the Tate St. Ives and the Barbara Hepworth Museum are internationally acclaimed for the artistic treasures within.
Traveling by van is where your next adventure lies in Cornwall, UK. A relaxed pace and unique perspective combine to create a laidback vacation full of gorgeous scenery and rich experiences.
Candice X